PMSE Industry Calls For More Domed Cities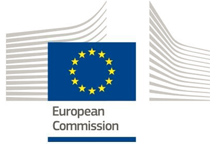 The European Commission has finally made a
ruling
on
harmonising spectrum for programme making and special events
(PMSE) use. PMSE includes things such as radiomicrophones and in-ear monitors that allow performers to hear themselves think whilst on a noisy stage.
You would think that the PMSE community would be
cock-a-hoop
about the fact that their needs had been recognised at a European level and that spectrum had been safeguarded for their specific use, but it appears that many in the industry believe it is too little. A spokesperson for the Association of Learned Engineers of Sound (Asso.LES) told
Wireless Waffle
:
All video and audio broadcasts use wireless devices in their production. The paltry and squalid spectrum being offered by the Commission will cause many thousands of creative, cultural and media industry workers to suffer harmful interference leading to infection and death. Add to this the many churches, schools and hotels who use wireless microphones and this ruling could cause a catastrophic failure of society. We could see plagues, widespread rioting and a failure of social cohesion resulting in a cataclysmic new world-order, not to mention the need to put up new antennas in some theatres.
No one from the Commission was available to comment, however Jörg Van Beaulieu who has a name that sounds like they could work for the Commission, was heard to comment:
Asso.LES couldn't see a gift horse if it kicked them in the face. The Commission has done its calculations and as far as we can see, the only events that will require more spectrum than we are offering are the Eurovision Song Contest and one or two occasions when sporting events occur on the same date as One Direction concerts - interruptions to which we believe the socio-economic impact would be low.

The impact on the Eurovision Song Contest will come as a blow to its millions of fans both in Europe and across the world. Next year's organisers,
ORF
have already been in crisis discussions with the Austrian government and the European Commission and have issued this statement:
On advice of the Bundesministerium für Verkehr, Innvation und Technologie (BMVIT) we have decided to move the location of the competition next year from Vienna to Attnang-Puchheim. The town's railway marshalling yard will be flattened and a metal cage will be erected around the area to seal in the radio spectrum so it can be used for the Contest. We are sure that this will allow this critical European cultural event to go ahead without problems of interference from mobile phones or potentially dangerous inter-galactic laser beam weapons.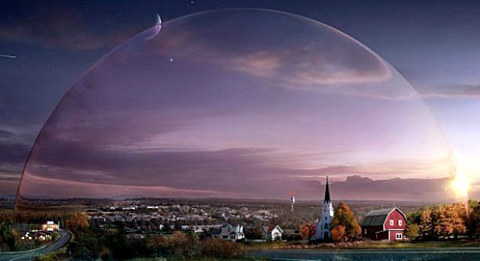 Meanwhile it is understood that the Council of Westminster are considering similarly drastic steps and that plans to demolish the majority of the West End to allow a protective metal dome to be built around London's infamous theatre district are well developed. The spokesperson for Asso.LES said that this move was welcome and rightly recognised the economic importance of radio microphone users above all other members of society.
add comment
( 530 views ) |
0 trackbacks
|
permalink
|





( 3 / 952 )