Why-Fi No-Fly Zone

Various news web-site including
CNN
and the
BBC
report that American Airlines flight 136 due to fly from Los Angeles to London on October 26 was delayed by almost a day when a passenger sitting on the aircraft noticed a WiFi network named 'Al-Quida Free Terror Nettwork'. As a result, the aircraft was emptied and a search conducted by US Customs and Border protection officials but the source of the offending WiFi signal was never found. No doubt the misspelling of 'Al Qaeda' and 'Network' enhanced the level of terror indicating, as it does, that the person who set up the network was potentially:
someone for whom English was not their first language;
a dimwit whose IQ was far below average;
someone with scant regard for spelling in an infidel's tongue; or
a person deliberately trying to mask their true intentions by appearing as one of the above.
Any of the cases above would no doubt strengthen a belief that the network was established by a terrorist group to whom any and all of those characteristics could apply.
As the BBC notes:
Many broadband subscribers re-name their home wi-fi network to personalise it.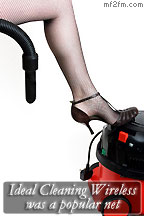 Back in 2007,
Wireless Waffle
undertook a
survey of WiFi channel usage
which found networks with such kooky names as 'Gary Barlow', 'Slapheads Network', 'Toast' and 'Fraudulent'. The practice of personalising WiFi network names (or
SSIDs
as they're technically known) is not a new one and whilst naming a network after a terrorist organisation is clearly a very bad idea (especially whilst at an airport) there's no law against it. If just setting an SSID to such a name can disrupt flights at a busy airport, then it opens the door to widespread misuse of, for example, the WiFi tethering options on mobile phones, to conduct all kind of Rabelaisian ruses.
Many airports and other major venues and events (such as at the
London Olympic Games
) use radio spectrum monitoring equipment to check for people using unlicensed frequencies as the wireless landscape in such places is very complex with many networks sharing neighbouring frequencies. Careful planning is essential to ensure that the myriad of users do not interfere with each other (especially to the safety critical air-ground systems for example) and monitoring is vital in keeping the airwaves free of signals that could cause problems.
Maybe airports and other establishments that might be the target of people intent on causing havoc with their naughtily named WiFi SSIDs could take a leaf out of
the book of Marriott
and also install WiFi monitoring systems that would allow naughty network names to be traced and closed down before they caused multifarious mayhem.
1 comment
( 805 views ) |
0 trackbacks
|
permalink
|





( 3 / 917 )