International Rescue

A lot has been made in the British press recently of a test which is being introduced by the Home Office to assess immigrants' knowledge of Britain - the 'Britishness Test'. Amongst the many peculiar questions raised in the test, newspapers and television channels alike have reported with surprise that in the UK there are two numbers which can be used to call the emergency services (police, fire, ambulance and coastguard): 999 and 112.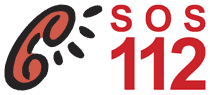 Most UK residents would be able to tell you that 999 is an emergency number, however few, if any, would be aware of the existence of the second option, 112. Which is quite amazing when you consider that 112 has been an emergency number in the UK for nearly 15 years. It stems from one of the (in my opinion) more sensible European Commission decisions (
91/396/EEC
) which requires all European Union (EU) Member States to adopt
112
as an emergency number by 31 December 1992. At the same time, the international access code was harmonised across EU countries to be 00 through a sister decision (
92/264/EEC
) to be implemented in the same time-frame.
The great thing about 112 is that you can use it in any EU country to get through to the emergency services, regardless of which country you are in. Of course if you don't happen to speak Czech, Slovenian or Estonian, this may be of limited use but it's a nice idea. And if you're visiting London you're in luck as the Metropolitan Police's call centre which handles emergency calls have been trialling a system which allows them to deal with calls in 150 different languages, particularly those which reflect the diverse ethnic make-up of this sceptred isle (Portuguese, Turkish, Punjabi, Spanish, French and Somali being the most common in London).
1 comment
( 1066 views ) |
0 trackbacks
|
permalink
|





( 3 / 1766 )