Topping TP20 Mark II - A Noisy Noise Annoys (Part 4)

In the past,
Wireless Waffle
has discussed various things that cause radio interference but which are not supposed to including, for example
Power Line Telecommunications
devices. This time around it's the turn of a
Class T
audio amplifier to come under the spotlight.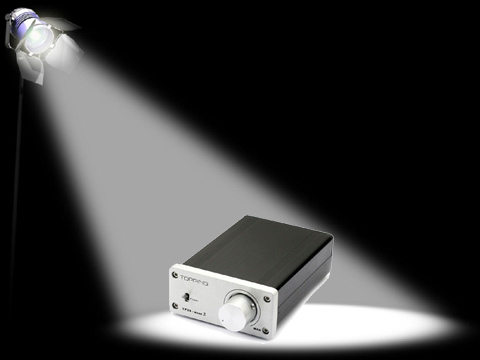 Class T amplifiers are really
Class D
amplifiers but are supposedly more efficient. Any clearer? No, probably not. The idea behind these types of audio amplifiers (noting that the Class D principal is also used in some radio transmitters too) is that instead of amplifying an analogue signal in an analogue way, such that the output voltage is just an amplified version of the input voltage, they switch the output voltage on and off at a frequency higher than the audio signal, and then use a filter on the output to smooth the square wave that they produce back into a nice analogue signal. This method is known as
pulse width modulation
.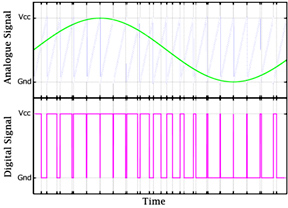 This switching technique is exactly the same one that is used in the majority of modern power supplies (SMPS) and has the prime advantage that as the transistors that do the switching are either turned on or off, they are never in some intermediate state where they would have to act as a resistor and in doing so dissipate power and heat. So they are highly efficient and it is possible to generate audio with over 90% efficiency meaning that more of the power is converted to sound and less is lost as heat, which is, after all, a very admirable quality.
As with switch mode power supplies a good filter is critical in ensuring that none of the original square waves find their way to the output. Square waves are very good at producing
harmonics
and therefore are equally good at generating radio signals and, of course, radio interference. There have been many cases of switch mode power supplies causing such radio interference and their use in, for example, LED lighting, means that the number of possible sources of interference is ever increasing.
The main problem is that, in many cases, the device will work without the filter fitted - if (and only if) the device that it is powering is not too fussy about all those square waves (e.g. an LED) or has a method of smoothing them out itself (e.g. a loudspeaker). A loudspeaker is basically a large inductor, which is what the filters in switching amplifiers also comprise. Feeding the nasty square waves on the output of the switcher directly into a loudspeaker will not result in a noticeable loss in fidelity (assuming the switching frequency is well above the audible frequency range), nor any particular loss of efficiency. So why fit the filter? To stop radio interference, that's why.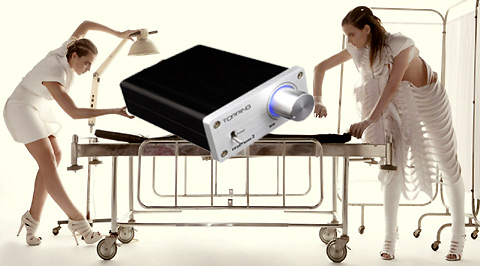 So step up to the examination table, the
Topping TP20-MK2 Class T Digital Mini Amplifier
. One of these was recently purchased for the
Wireless Waffle
office, so that we could listen to the
oidar
through a bigger set of speakers. Being compact, and efficient, and coming in a shiny silver case, it ticked all the right boxes. But ouch, what noise from yonder shiny case breaks? As soon as the amplifier was turned on, reception of radio signals on just about any frequency was wiped out by noise. Even an FM tuner sat receiving a strong local transmission which was previously a perfectly quieting signal, was sent into oblivion by the amplifier. Obviously, the filter on the output of the Topping amplifier is completely inadequate for the purposes of curbing radio interference.
In cases such as these, there is little that can be done. Other than taking the device apart and replacing the filter components with better ones (an idea that is not as
daft as it sounds
), the solution is to junk the device and use a traditional linear amplifier instead. Which is what has been done. Bye bye trendy, offendy Topping, hello dusty, trusty Sony.
add comment
( 2531 views ) |
0 trackbacks
|
permalink
|





( 3 / 1374 )