Wireless Wobbly

Wireless Waffle
isn't one of a kind. There's another Wireless Waffle on the web. Whilst I claim no originality for the title of this blog, it does irk me that the man who runs the other Wireless Waffle is so upset that I accidentally stumbled across the same name as him that he feels the need to take a poke at this site on many occasions.

When I first launched this site, Keith, who runs the other Wireless Waffle, contacted me with a nice e-mail and suggested that we exchange links. I put up a link to his site with a nice button that I took time to make myself (see right) but when a reciprocal link failed to materialise on his site I took it down, and thought nothing more of it. But putting 'Wireless Waffle' into
Google
, I recently noted that the <title> of his site has been changed to:
Wireless Waffle - A fine radio site not the blog copying its title
If that's not enough, the description of his site says:
Wireless waffle is a specialist radio site ... it is not to be confused with the blog which is using the same title - this other site is more technical and whilst we do not have the copyright on the word waffle they could have thought of a different title...
Fair enough, I could have thought of a different title, but I didn't, but neither did I specifically pick the name on purpose to upset anyone. I was not aware of Mr. Knight's site until he sent me an e-mail.
But the rhetoric doesn't stop there. In a post he made on his site on 16 September he says,
I am wondering if you would miss the Wireless Waffle site if I decided to close it? ... There is another site, a blog, which insists on calling itself Wireless Waffle which is far more technical than this. The chap who publishes this has pictures of ladies in various poses and states of undress. I am one of those that favours proper websites rather than blogs. Blogs do not demand any knowledge of html and that is part of the fun of operating a site.
Now this is just downright misleading, and in some cases completely wrong. He is insinuating that:

*
My use of the occasional saucy picture demeans the content on this site
. There are many pictures of men in various states of dress as well as women and anyway this kind of thing has been adorining
British seaside postcards
for many years. These pictures, with their associated captions are intended to add some levity to what can be rather colourless topics.
*
That my use of 'blog' software to publish the articles I write devalues them
. I use blog software as it makes presentation look nice and it's easier to find articles and for people to browse around.
*
That I know nothing about HTML
. This couldn't be further from the truth. Take a look at the other content on the host site for
Wireless Waffle
, such as my
Javascript tools
, or my
Random Town Name Generator
. All of these are written by me, using nothing more than a text editor, and most pages are in XHTML which is notoriously more difficult to write in than HTML. If you're going to level that kind of accusation at someone, at least make sure your own site is
valid HTML
!
The most serious accusation is that by starting this site, I have damaged the viewership of his site to the extent that he is, in essence, accusing me of forcing him to close his site down.
The reaction of many people to so many unfounded accusations might be to retaliate, but I'm not that kind of person. Mr. Knight's site is an interesting read with content that most of the readers of this site would no doubt find of passing or of direct interest. I suggest you take a visit (click on the button above) and have a look around. And pop back here afterwards and leave a comment on this post to let me know what you think.
5 comments
( 1976 views ) |
0 trackbacks
|
permalink
|





( 3 / 1684 )
Box of Dreams

Broadband wireless ADSL modem/routers are now available for below GBP50, incorporating, as the name suggests, a WiFi router, ADSL (and now ADSL2/2+) modem and often an Ethernet LAN connection. At this price, there's really no excuse for sticking to wired broadband access unless your house is so large that a single wireless access point won't cover all the various wings and annexes.
But things have gone even further than that so that some of the aforementioned modem/routers now include VoIP (Voice over Internet Protocol) connections. With a VoIP connection you can connect a regular phone to your modem/router and send and receive phonecalls via the internet through services such as
Sipgate
.

I recently came across a 'Wireless ADSL VoIP modem/router' for just over GBP90 including postage and the dreaded VAT so I decided to go for it. The sexily named 'Billion 7402VGL BiPAC' (available from
broadbandbuyer.co.uk
) provides:
* An ADSL2/2+ modem (backwards compatible with good ole' ADSL)
* A WiFi 802.11g access point (backwards compatible with good ole' 802.11b - both operate at 2.4 GHz)
* 3 100 Mbps Ethernet LAN connections (backwards compatible with good ole' 10 Mbps Ethernet)
and
* 2 VoIP phone sockets (the 'Billion 7402VGP BiPAC' is even backwards compatible with good ole' PSTN as well)
After a bit of a kerfuffle setting it up, I now have a wireless broadband network (so I can use my laptop in the bath); my main PC connected via the LAN; and a phone with a central London phone number sat on my desk that rings like any other phone but for which I pay no additional line-rental (other than that I already pay for the line which brings the ADSL connection into the house).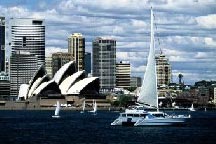 Being a central London number I can now pretend to my work colleagues that my office is in a swish, high rent district of the city, rather than the sleepy backwater where it acually is! Oh, and it's possible to call other VoIP users for free, so I can chat to my friend in Dublin for nothing whatsoever.
The whole thing is rather impressive (I guess I am easily impressed) and there's still a spare phone socket on the back of the unit so I could get another phone number in, for example, Australia. Why? I don't really know, it's just a gratuitous and pointless use of technology. Plus, I always fancied living in Sydney!
add comment
( 1003 views ) |
0 trackbacks
|
permalink
|





( 3 / 4732 )
Power Strip Antenna Booster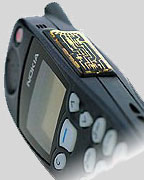 My attention was recently drawn to a product called the 'Power Strip Antenna Booster' (though I believe these devices first came to fame in the USA in about 2001). It was being offered for only 1 pence by a mobile retailer (I won't embarrass them by naming
First Phone Shop
, oops...) if bought in conjunction with other cellular products worth more than GBP12.
The claims being made for this amazing device are quite impressive, "
It dramatically reduces static and increases reception by up to 50%
", and "
It's like having a FIVE foot antenna on your phone
". But what I particularly enjoyed were the descriptions of how the device functioned...
"
It is a passive device designed to capture the stray radiation inside the body of the phone and re-direct the signal to improve the phone's performance.
"
"
The Signal Booster captures stray static electricity around your phone and focuses it back to the signal, dramatically improving reception.
"
"
It creates a megnetic [sic] field around the handset and draws in more signal also giving better clarity.
"
To most people these explanations might seem perfectly plausible. As someone who has handled radio for many years, its utter bunkum. 'Focusing stray static electricity back into the signal' makes about as much sense as 'Gathering stray exhaust fumes and channelling them back into the steering wheel'. Surely the fact that the device can be stuck anywhere on the phone, particularly inside the battery compartment, must at least have raised doubts in some people's minds. How can signals get out better if they are trapped behind the battery?

There are devices which can 'focus radio signals, increasing reception quality'. These magical devices are known as aerials (or antennas to our North American cousins). However, there is already an antenna inside every cellular phone, otherwise it wouldn't receive any signal at all!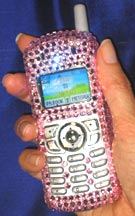 There are a number of devices around which genuinely try to improve upon the performance of these in-built antennas, however the resulting product looks remarkably like... an aerial. A 'patch' that focuses stray radiation, what will they think of next?
Incidentally, having said all this, I do have a supply of Radio Atomising Crystals. Sprinkling these crystals around your phone, particularly under the key-pad and in that hole where the SIM-card fits has the effect of
absorbing nearby interference
channels,
dispersing weak signals
and leaving stronger signals to be more easily filtered by the phone's in-built diplexing separator. These crystals are guaranteed to deliver a
massive increase
in my wealth and are available for only GBP19.99 for a 5 gram sachet from all bad retailers and some rather gullible good ones who got taken inů
1 comment
( 1304 views ) |
0 trackbacks
|
permalink
|





( 3.1 / 3945 )
International Rescue

A lot has been made in the British press recently of a test which is being introduced by the Home Office to assess immigrants' knowledge of Britain - the 'Britishness Test'. Amongst the many peculiar questions raised in the test, newspapers and television channels alike have reported with surprise that in the UK there are two numbers which can be used to call the emergency services (police, fire, ambulance and coastguard): 999 and 112.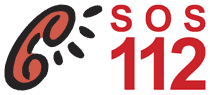 Most UK residents would be able to tell you that 999 is an emergency number, however few, if any, would be aware of the existence of the second option, 112. Which is quite amazing when you consider that 112 has been an emergency number in the UK for nearly 15 years. It stems from one of the (in my opinion) more sensible European Commission decisions (
91/396/EEC
) which requires all European Union (EU) Member States to adopt
112
as an emergency number by 31 December 1992. At the same time, the international access code was harmonised across EU countries to be 00 through a sister decision (
92/264/EEC
) to be implemented in the same time-frame.
The great thing about 112 is that you can use it in any EU country to get through to the emergency services, regardless of which country you are in. Of course if you don't happen to speak Czech, Slovenian or Estonian, this may be of limited use but it's a nice idea. And if you're visiting London you're in luck as the Metropolitan Police's call centre which handles emergency calls have been trialling a system which allows them to deal with calls in 150 different languages, particularly those which reflect the diverse ethnic make-up of this sceptred isle (Portuguese, Turkish, Punjabi, Spanish, French and Somali being the most common in London).
1 comment
( 1064 views ) |
0 trackbacks
|
permalink
|





( 3 / 1754 )