Box of Dreams

Broadband wireless ADSL modem/routers are now available for below GBP50, incorporating, as the name suggests, a WiFi router, ADSL (and now ADSL2/2+) modem and often an Ethernet LAN connection. At this price, there's really no excuse for sticking to wired broadband access unless your house is so large that a single wireless access point won't cover all the various wings and annexes.
But things have gone even further than that so that some of the aforementioned modem/routers now include VoIP (Voice over Internet Protocol) connections. With a VoIP connection you can connect a regular phone to your modem/router and send and receive phonecalls via the internet through services such as
Sipgate
.

I recently came across a 'Wireless ADSL VoIP modem/router' for just over GBP90 including postage and the dreaded VAT so I decided to go for it. The sexily named 'Billion 7402VGL BiPAC' (available from
broadbandbuyer.co.uk
) provides:
* An ADSL2/2+ modem (backwards compatible with good ole' ADSL)
* A WiFi 802.11g access point (backwards compatible with good ole' 802.11b - both operate at 2.4 GHz)
* 3 100 Mbps Ethernet LAN connections (backwards compatible with good ole' 10 Mbps Ethernet)
and
* 2 VoIP phone sockets (the 'Billion 7402VGP BiPAC' is even backwards compatible with good ole' PSTN as well)
After a bit of a kerfuffle setting it up, I now have a wireless broadband network (so I can use my laptop in the bath); my main PC connected via the LAN; and a phone with a central London phone number sat on my desk that rings like any other phone but for which I pay no additional line-rental (other than that I already pay for the line which brings the ADSL connection into the house).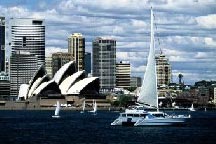 Being a central London number I can now pretend to my work colleagues that my office is in a swish, high rent district of the city, rather than the sleepy backwater where it acually is! Oh, and it's possible to call other VoIP users for free, so I can chat to my friend in Dublin for nothing whatsoever.
The whole thing is rather impressive (I guess I am easily impressed) and there's still a spare phone socket on the back of the unit so I could get another phone number in, for example, Australia. Why? I don't really know, it's just a gratuitous and pointless use of technology. Plus, I always fancied living in Sydney!
add comment
( 1008 views ) |
0 trackbacks
|
permalink
|





( 3 / 4916 )
Power Strip Antenna Booster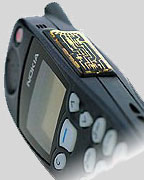 My attention was recently drawn to a product called the 'Power Strip Antenna Booster' (though I believe these devices first came to fame in the USA in about 2001). It was being offered for only 1 pence by a mobile retailer (I won't embarrass them by naming
First Phone Shop
, oops...) if bought in conjunction with other cellular products worth more than GBP12.
The claims being made for this amazing device are quite impressive, "
It dramatically reduces static and increases reception by up to 50%
", and "
It's like having a FIVE foot antenna on your phone
". But what I particularly enjoyed were the descriptions of how the device functioned...
"
It is a passive device designed to capture the stray radiation inside the body of the phone and re-direct the signal to improve the phone's performance.
"
"
The Signal Booster captures stray static electricity around your phone and focuses it back to the signal, dramatically improving reception.
"
"
It creates a megnetic [sic] field around the handset and draws in more signal also giving better clarity.
"
To most people these explanations might seem perfectly plausible. As someone who has handled radio for many years, its utter bunkum. 'Focusing stray static electricity back into the signal' makes about as much sense as 'Gathering stray exhaust fumes and channelling them back into the steering wheel'. Surely the fact that the device can be stuck anywhere on the phone, particularly inside the battery compartment, must at least have raised doubts in some people's minds. How can signals get out better if they are trapped behind the battery?

There are devices which can 'focus radio signals, increasing reception quality'. These magical devices are known as aerials (or antennas to our North American cousins). However, there is already an antenna inside every cellular phone, otherwise it wouldn't receive any signal at all!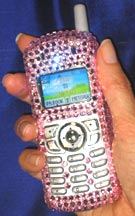 There are a number of devices around which genuinely try to improve upon the performance of these in-built antennas, however the resulting product looks remarkably like... an aerial. A 'patch' that focuses stray radiation, what will they think of next?
Incidentally, having said all this, I do have a supply of Radio Atomising Crystals. Sprinkling these crystals around your phone, particularly under the key-pad and in that hole where the SIM-card fits has the effect of
absorbing nearby interference
channels,
dispersing weak signals
and leaving stronger signals to be more easily filtered by the phone's in-built diplexing separator. These crystals are guaranteed to deliver a
massive increase
in my wealth and are available for only GBP19.99 for a 5 gram sachet from all bad retailers and some rather gullible good ones who got taken inů
1 comment
( 1306 views ) |
0 trackbacks
|
permalink
|





( 3.1 / 4205 )
International Rescue

A lot has been made in the British press recently of a test which is being introduced by the Home Office to assess immigrants' knowledge of Britain - the 'Britishness Test'. Amongst the many peculiar questions raised in the test, newspapers and television channels alike have reported with surprise that in the UK there are two numbers which can be used to call the emergency services (police, fire, ambulance and coastguard): 999 and 112.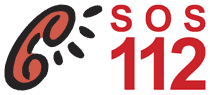 Most UK residents would be able to tell you that 999 is an emergency number, however few, if any, would be aware of the existence of the second option, 112. Which is quite amazing when you consider that 112 has been an emergency number in the UK for nearly 15 years. It stems from one of the (in my opinion) more sensible European Commission decisions (
91/396/EEC
) which requires all European Union (EU) Member States to adopt
112
as an emergency number by 31 December 1992. At the same time, the international access code was harmonised across EU countries to be 00 through a sister decision (
92/264/EEC
) to be implemented in the same time-frame.
The great thing about 112 is that you can use it in any EU country to get through to the emergency services, regardless of which country you are in. Of course if you don't happen to speak Czech, Slovenian or Estonian, this may be of limited use but it's a nice idea. And if you're visiting London you're in luck as the Metropolitan Police's call centre which handles emergency calls have been trialling a system which allows them to deal with calls in 150 different languages, particularly those which reflect the diverse ethnic make-up of this sceptred isle (Portuguese, Turkish, Punjabi, Spanish, French and Somali being the most common in London).
1 comment
( 1066 views ) |
0 trackbacks
|
permalink
|





( 3 / 1766 )