Where next for radiomicrophones?

It wasn't that long ago that
Wireless Waffle
was discussing the need for spectrum for programme making and special events (PMSE). At the time we were considering how the needs of the burgeoning demand for radio spectrum for the Eurovision Song Contest would be met. Most radiomicrophones currently operate in the UHF television band, in the gaps between transmitters. These gaps (which are there to protect neighbouring television transmitters from interfering with each other) are also being eyed by the wireless broadband and machine-to-machine community amongst others and have been given the moniker 'white space' (though one person infinitely more learned in these things believes they should correctly be considered 'grey spaces' as they aren't as white as you might believe).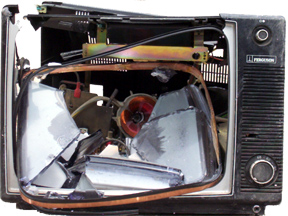 There are also moves afoot to squash television broadcasting into even less spectrum to make way for more mobile broadband. At present the spectrum from 470 to 790 MHz is generally available (40 channels - channels 21 to 60). The new plans involve using the spectrum from 694 MHz upwards for more mobile broadband leaving the terrestrial television broadcasters with just 28 channels (channels 21 to 48). And at the moment, there is no guarantee that there won't be further erosion of the UHF television band for other uses.
If TV use is squashed into less spectrum, there will be less 'grey space' available for radiomicrophones, or for anyone else for that matter. To make matters worse, the tuning range of most radiomicrophones (and similar devices) is very limited and each time they are forced to change frequency, new equipment needs to be bought. Of course, this is good news for manufacturers such as Sennheiser and Shure, but is bad news for the end users.
The need for spectrum for radiomicrophones and other PMSE uses is recognised at an European level in the Radio Spectrum Policy Programme (RSPP) article 8.5 of which states:
Member States shall, in cooperation with the Commission, seek to ensure the necessary frequency bands for PMSE, in accordance with the Union's objectives to improve the integration of internal market and access to culture.
So what can be done? Are PMSE users to be left as the nomads of the radio spectrum, packing down their camps, wandering across the desert and re-assembling their tents in a new area every 3-4 years? Or is there a long(er)-term solution that would allow them to lay solid foundations and put down some bricks?
For many years, a band at 1785 - 1800 MHz has been available for wireless microphone use, but only for digital microphones (see
CEPT Report 50
). Almost no use has been made of the band and the views of Audio-Technica illustrate why this is the case:
The frequency range [1800 MHz] is not really suited for wireless microphones, as the higher frequencies (i.e. shorter wavelengths) create more body absorption and shadow effects due to the directivity, etc. The use of these frequencies will only work adequately when there is a line of sight and a short distance between the transmitter and the receiver.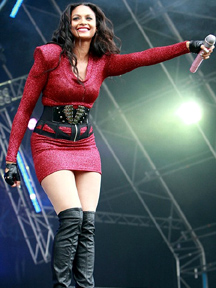 Using diversity reception (already commonplace in radiomicrophone equipment) and careful antenna placement, there is no reason why the 1.8 GHz band could not prove useful. But one of the other problems with this band is that radiomicrophones are not well suited to using digital technology. To send audio digitally, it must first be converted from analogue to digital. For 'high quality' audio, this would yield a 'raw' data rate of at least 512 kbps, if not more - and more like 1 Mbps by the time error correction is added in. If we were to try to transmit this data in the 200 kHz channels that microphones currently use, we would have to use a high-order modulation scheme (such as 8-PSK or 16 QAM) and this causes problems because:
transmitters need to be linear meaning they draw more power and would drain batteries much more quickly;
higher-order modulation schemes require decent signal-to-noise levels and thus higher powered transmitters;
it takes time to encode and decode complex modulation schemes.
It is this latter point that is perhaps the Achilles Heel of the system. The delay between words being spoken, and the sound coming out of the PA system has to be very small. If it is not, problems of lipsynch soon occur (e.g. the speakers lips are out of synch with the sound you hear). A delay of only a few 10s of milliSeconds is usually regarded as the largest tolerable.
This means that the other way in which digital systems use spectrum efficiently is also a no-go. Compressing the data (e.g. using a compressed audio format such as mp3 instead of the raw digitised audio) also takes time - generally longer than the time taken to transmit the signal digitally. And so we reach an impasse: compressing the audio to use less spectrum takes too long, and transmitting the raw data uses more spectrum than their analogue counterpart and involves a number of other trade-offs. All this means that digital radiomicrophones, whilst slowly being developed, tend to offer no better performance than analogue versions (and at much higher cost).
But the fact is, that if the radiomicrophone industry does not make some strides towards adopting higher frequencies or more spectrum efficient modulation techniques, it might find itself without enough spectrum in which to operate.
So where could microphones go? There are a whole host of frequencies which are currently assigned at a European level by CEPT for radiomicrophone use (as per
ERC Recommendation 70-03
, Annex 10). These include:
29.7 - 47 MHz - manufacturers claim that these frequencies are not ideal as they are too noisy and antennas are too large (fussy lot aren't they)
174 - 216 MHz - VHF band III - mostly occupied by TV broadcasting and DAB radio
470 - 790 MHz - the aforementioned UHF band that is now being squeezed
863 - 865 MHz - licence exempt and shared with other devices
1785 - 1805 MHz - 'too high'
The UHF band accounts for over three quarters of the available spectrum, so if it is lost, where next for the radiomicrophones? How's about:
1215 - 1350 MHz - mostly an aeronautical radar band but shared with many other uses and therefore presumably sharable with others
1350 - 1400 MHz - low capacity fixed links and some mobile services
1492 - 1518 MHz - more low capacity fixed links - and already proposed in ERC 70-03 but available in a tiny amount in the UK only
1675 - 1710 MHz - a downlink band for meteorological satellites but not heavily used - sterilisation zones around official downlink sites would protect professional users
If the big guns (Sennheiser, Shure, Audio-Technica, AKG) refuse to find a way to use higher frequencies, perhaps the time is right for one of the small guys to. You can bet your bottom Renminbi that if they don't, some enterprising Chinese company will!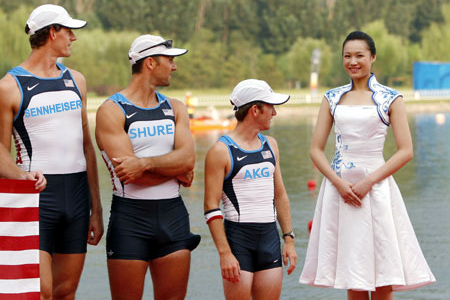 2 comments
( 4252 views ) |
0 trackbacks
|
permalink
|





( 3 / 925 )
Hold tight HTML

With thanks to Keith over at the
other Wireless Waffle
for bringing this to our attention. Pirate Wogan has to be one of the best pieces of radio broadcasting since Chris Morris's various shows on BBC Radio London and Radio 1. Invented by
Peter Serafinowicz
the concept is a simple one. Put Terry Wogan (or T-Wog$ as he is now to be known) in front of a microphone on a fictitious pirate radio station and record the ensuing mayhem.
Not only is the result hilarious (up there with '10 things to change the world' - which you can hear on the
Cook'd and Bomb'd
web-site) but it's available in app format too!

The
Pirate Wogan
app allows you to loop various drum and bass sounds together with samples of T-Wog$ to produce your very own London pirate sound-alike. In principal you should get bored in no time, but there is something hypnotic about the combination of T-Wog$ dulcet tones and the deep dark bass throb of the music.
Big up the Wireless massive. Easy now.
add comment
( 3717 views ) |
0 trackbacks
|
permalink
|





( 3 / 2717 )
Dish Of The Day

Tuesday 26 November, 2013, 03:55 -
Satellites
Posted by Administrator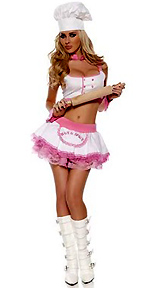 Do a search for 'Dish Of The Day' on Google and all manner of results pop up, many cooking related, but none more dishy than sexy chef 'Pinny Rollings' here on the right. But even Pinny's dishiness pales into insignificance compared to the downright deluge of dishes on the roofs of buildings in downtown Abu Dhabi as the picture below attests (click it to see the full version and look at each building - many have dozens of dishes on their roofs).
One can but wonder whether any of these dishes actually work, or even how a situation as silly as this came about. Presumably people installed a dish to watch satellite TV and then found the service provider had moved to a different satellite. So instead of re-pointing the dish towards the new service, they installed a second dish. And then they decided they wanted services on another satellite, and instead of installing an arm capable of holding multiple LNBs, they installed a third dish. Then they found that that one of their dishes didn't work because someone else mounted a dish in front of it, so they put up yet another. And so the story goes on.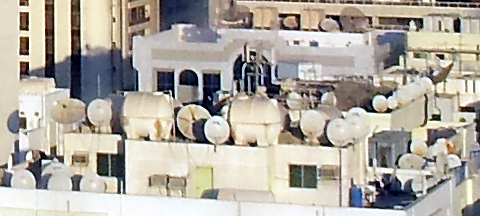 Whatever the reason, with so many dishes in close proximity, it is almost inevitable that some won't work, some don't work and some haven't worked in a long time. Surely there's a business opportunity for someone here. Firstly to go around and remove all the unused dishes (and sell them on to other people) and secondly to install CATV type systems that allow the distribution of one dish to multiple households.
There is also another question... which of these dishes is in which satellite band. There is increasing pressure for regulatory to allocate the extended C-Band (3400 - 3800 MHz) for wireless broadband services. In Europe, this spectrum is already allocated for such services through Commission
Decision 2008/411/EC
. If even 10% of the dishes on the roofs of Abu Dhabi are for C-Band services, then the introduction of wireless broadband services in those frequencies is a complete no-go - not without causing harmful interference, and lots of it. So in the United Arab Emirates, there is little chance of the C-Band being used for anything other than satellite reception.
But probably the most disturbing thing, is that the proliferation of dishes means that it is unlikely that Lady GaGa will perform in the country any time soon. Ms GaGa likes to stand out and what with so many other dishes around, her own dishy outfit would go largely unnoticed...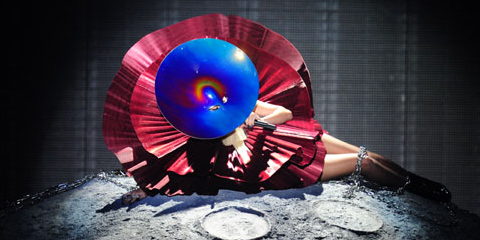 add comment
( 193 views ) |
0 trackbacks
|
permalink
|





( 3 / 884 )
NO-3b

Friday 1 November, 2013, 13:00 -
Satellites
Posted by Administrator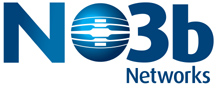 Recently
Wireless Waffle
reported on the
launch of the first four satellites in the O3b fleet
which were intended to launch a service to provide high speed wholesale broadband services in remote areas. We suggested that there were many business and technical challenges that O3b might face in commercialising their service. It seems we may have tempted fate a little - oops!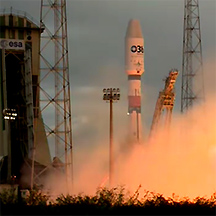 Rumour has it that a power component in all of the satellites currently in orbit has failed meaning that they will have to be scrapped. In addition, the launch of the next set of satellites will be delayed by up to a year whilst they are re-fitted. The reason for this is not certain, but might be related to the orbit of the O3b satellites being in the
Van Allen belt
.
Whilst the technical failure can be recovered from, there are, of course, commercial implications of these problems. Firstly there is the cost of replacing the first 4 satellites - although this should be able to be claimed from insurance (which all satellite launches have). Like any insurance policy though, the broker will want to investigate the fault in detail, identify who is culpable, and assess what payments are due and this will certainly add delays to any re-payments and may not necessarily result in the recovery of all the losses.
Then there is the also cost associated with the need to re-fit the yet-to-be-launched satellites. But perhaps the biggest loss may arise from the delay associated with the launch of the service. Like any project requiring infrastructure, O3b will be relying on funding from banks and
other organisations
to finance the launch of the service. And like any loan, there will be expectations on repayments. Delaying the launch will delay any revenues and thus the abililty to service debts. This might even result in O3b breaching its banking covenants.
Technical failures of satellites are not uncommon but such a major fault on multiple satellites leading to delays in the launch of a service that will, in the long term, be replaced by fibre connectivity, will make the business model look less attractive to investors. The question now is whether the service will become O3bsolete before it gets off the ground!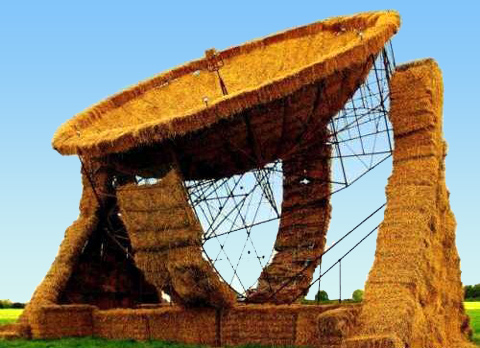 add comment
( 5710 views ) |
0 trackbacks
|
permalink
|





( 3 / 1004 )