Japan's digital spew-over

Tuesday 30 December, 2014, 12:48 -
Licensed
Posted by Administrator
Japan. Country of Shinto serenity. Where cherry blossom floats down from tree-strewn parks during Hanami. Where tourists come to enjoy peaceful views of Mount Fuji.
Japan. Country of high-technology. Inventors of the pocket calculator, walkman, compact disc player and PlayStation. The first country to launch 3G mobile services.
Japan. Country of very weird pop videos. Where headless pink maids shimmy and where young girls spew out shadowy birds and multi-coloured eyeballs.
So what has all this got to do with anything radio-related. Well, if you can bear to watch it for that long before your brain turns to blancmange (or alternatively just fast forward to the relevant point), you will find in the video of PonPonPon by Kyary Pamyu Pamyu at approximately 2 minutes 30 seconds in (just after the eyeball spewing incident), a video cassette going into a TV, a TV mast growing and the screen of the TV turning snowy. This, believe it or not, is a tribute to the closure of analogue television in Japan.
Kyary Pamyu Pamyu - PONPONPON
on
Vimeo
Most countries have celebrated the closure of analogue television with announcements ranging from the upbeat to the sombre, montages of classic TV programmes, countdowns to zero hour, or even just snow replacing the picture mid-programme. As there are still a wide range of countries yet to complete the transition to digital TV (most of Africa, South America and Asia),
Wireless Waffle
challenges those countries (or their pop stars) to come up with an even weirder tribute than that of Ms Pamyu Pamyu!
add comment
( 195 views ) |
0 trackbacks
|
permalink
|





( 3 / 1003 )
Echos Of Signals Past

It's easy to forget that the radio spectrum has been in use for over 100 years, but that then (as now!) communications has not always been wireless.
During World War I, teams of 'signals' engineers risked life and limb to lay down wires to allow communication between the front line and the headquarters.
"
Signals From The Great War
" takes the reader back to these times through a series of mémoires written by Archibald Gordon MacGregor RE MC combined to tell the story of a young signals officer's experiences on the front line in Belgium and France from 1917 - 1919.
Though the mémoires were written in 1968, almost 50 years after the events they are describing, the level of detail and clarity are impressive and the book makes for a fascinating read for anyone interested in finding out more about military communications before radio became the default means of information distribution.
It is gratifying to note that Lieutenant MacGregor received the military cross for his bravery.
add comment
( 225 views ) |
0 trackbacks
|
permalink
|





( 3 / 850 )
Why-Fi No-Fly Zone

Various news web-site including
CNN
and the
BBC
report that American Airlines flight 136 due to fly from Los Angeles to London on October 26 was delayed by almost a day when a passenger sitting on the aircraft noticed a WiFi network named 'Al-Quida Free Terror Nettwork'. As a result, the aircraft was emptied and a search conducted by US Customs and Border protection officials but the source of the offending WiFi signal was never found. No doubt the misspelling of 'Al Qaeda' and 'Network' enhanced the level of terror indicating, as it does, that the person who set up the network was potentially:
someone for whom English was not their first language;
a dimwit whose IQ was far below average;
someone with scant regard for spelling in an infidel's tongue; or
a person deliberately trying to mask their true intentions by appearing as one of the above.
Any of the cases above would no doubt strengthen a belief that the network was established by a terrorist group to whom any and all of those characteristics could apply.
As the BBC notes:
Many broadband subscribers re-name their home wi-fi network to personalise it.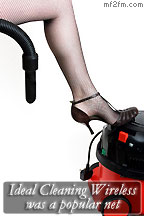 Back in 2007,
Wireless Waffle
undertook a
survey of WiFi channel usage
which found networks with such kooky names as 'Gary Barlow', 'Slapheads Network', 'Toast' and 'Fraudulent'. The practice of personalising WiFi network names (or
SSIDs
as they're technically known) is not a new one and whilst naming a network after a terrorist organisation is clearly a very bad idea (especially whilst at an airport) there's no law against it. If just setting an SSID to such a name can disrupt flights at a busy airport, then it opens the door to widespread misuse of, for example, the WiFi tethering options on mobile phones, to conduct all kind of Rabelaisian ruses.
Many airports and other major venues and events (such as at the
London Olympic Games
) use radio spectrum monitoring equipment to check for people using unlicensed frequencies as the wireless landscape in such places is very complex with many networks sharing neighbouring frequencies. Careful planning is essential to ensure that the myriad of users do not interfere with each other (especially to the safety critical air-ground systems for example) and monitoring is vital in keeping the airwaves free of signals that could cause problems.
Maybe airports and other establishments that might be the target of people intent on causing havoc with their naughtily named WiFi SSIDs could take a leaf out of
the book of Marriott
and also install WiFi monitoring systems that would allow naughty network names to be traced and closed down before they caused multifarious mayhem.
1 comment
( 811 views ) |
0 trackbacks
|
permalink
|





( 3 / 940 )
UK Hams Get New 'Moonlight' Channels

Back in the early days of citizens band (CB) radio in the UK, when the 40 available channels were busy and bustling, some enterprising operators found that by changing the voltages on the pins of some of the integrated circuits inside their CB radios (the PLL), it was possible to make them operate on channels immediately below the normal 40. These channels were only used by those 'in the know' and were illegal to use (then again when did legality ever bother CB operators?) They became known as the 'moonlight' channels referring no-doubt to their somewhat illicit status and the fact that they tended to be busiest late at night.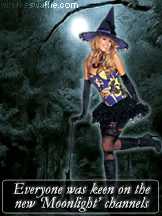 Move forward over 30 years and as of today (31 October 2014), radio amateurs in the UK have access to an additional piece of VHF spectrum from 146 to 147 MHz. Access to this extension to the 2 metre band is only through a notice of variation (NoV) which can be applied for by any full licensee on the
RSGB web-site
. The new spectrum will initially be available for just 12 months though Ofcom may automatically extend this if they see fit and is on a non-interference basis meaning that radio hams must not cause interference to any legitimate users (e.g. in neighbouring countries) and must accept any interference that those users cause.
There are other limitations notably that the maximum transmitter power is 25 Watts, antenna height must not exceed 20 metres and in Scotland (and within 40 km of Scotland) the upper band edge is 146.9375 MHz.
Given the date of the release of this new piece spectrum to radio hams and its uncanny similarity to the original CB band extension (being immediately adjacent to the normal allocation)
Wireless Waffle
suggests that these new channels be also named the moonlight channels. To celebrate the release of the new VHF moonlight channels, we have compiled a list of
one hundred horrible Halloween hits
to dampen the spirits at any party.
Anyone for a natter on the newly designated moonlight calling channel of 146.666 MHz tonight?
add comment
( 392 views ) |
0 trackbacks
|
permalink
|





( 3 / 2319 )