What are the chances?

One question which many unlicensed radio users of any kind (e.g. pirate radio operators) often ask themselves is, "
What are the chances of me getting caught?
" Clearly there is a lot of illegal radio usage which goes on, some of it over very prolonged periods of time, or at regular intervals, so not all transmitters get closed down.
Let's start by examining the tools available to the 'powers that be' which they can use to track down naughty radio transmitters. Most of the devices used would come under the umberella term of direction finding (DF) equipment, which often forms part of an overall spectrum monitoring system which logs details of all radio usage.

The DF equipment informs the operator the direction from which a transmission is emanating. If such equipment is located in (or moved to) several locations within the coverage of a transmitter, the resulting direction measurements can be combined using triangulation and the location of the errant transmitter identified. The accuracy of such equipment varies: Fixed units can provide measurements to within +/- 1 degree whereas portable units may only have a resolution of +/- 10 degrees. With a resolution of 1 degree, it is not uncommon that the location of a transmitter can be identified to within about 500 metres, even with fixed receivers on the outskirts of the area of interest. Portable units are of more use close-in where the utmost accuracy is less important as the distances involved are much smaller and thus even +/- 10 degrees allows a transmitter to be located within 100 metres or so.
The last 100 metres become the most difficult. At this point the signal from the transmitter becomes so strong that direction finding equipment fails and the person doing the tracking has to resort to more traditional methods. By far the most useful method to find a transmitter when you are within 100 metres of it is to look! At this distance, the antenna may be easily visible - for pirate FM broadcasters, the 'double stack' aerials roughly strewn on top of tower blocks are a dead giveaway.
So tracking down illegal radio users is relatively straightforward and, for a continuous transmission, can be done in a couple of hours. Most (modern) radio regulators or administrations have the necessary equipment. Some even know how to use it. For sporadic or occasional transmissions, the authorities have to be ready to pounce, which is one of the reasons that so many pirate radio stations are only on-air at weekends when most radio enforcement officers are watching the football, playing golf or enjoying time with their families.
But there is a further question which needs asking... "
What would cause the authorities to look for a transmission in the first place?
" The simple answer is usually: Interference.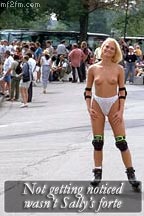 If an unauthorised radio transmitter is not causing anyone a problem, it will largely go unnoticed. If, however, it is causing interference to another radio user, that user will notice and will usually go straight to the authorities. For pirate stations, this situation is ameliorated by the fact that legitimate broadcasters might see a pirate as a problem, not because of interference, but because the station is taking its listeners away and thus has the potential to damage its advertising revenue (or so they would claim). The main exception to this is in certain bands where the authorities tend to use their monitoring equipment regularly, knowing in advance that illegal operation takes place. This might include, for example, the 6.6 MHz 'Echo Charlie' illegal CB band, well known pirate short-wave frequencies, or indeed the FM band itself.
So what are the chances of being caught? Once you get noticed, the chances are relatively high. Keep your head down and don't tread on anyone's toes and you might just get away with it.
add comment
( 1015 views ) |
0 trackbacks
|
permalink
|





( 3.1 / 4033 )