Freakquencies in Dhaka

Tuesday 23 October, 2012, 07:48 -
Licensed
Posted by Administrator
Have you ever read the book 'Freakonomics'? It tries to demonstrate that sometimes cause and effect are far, far removed from each other. Rather like Sherlock Holmes adage:
When you have eliminated the impossible, whatever remains, however improbable, must be the truth.
Take a look at the list of FM frequencies for radio stations in Dhaka, Bangladesh. It may not seem odd at first, but look closely:

88.0 MHz Radio Foorti
88.4 MHz
Radio Aamar
88.8 MHz Bangladesh Betar (Traffic Channel)
89.2 MHz
ABC Radio
89.6 MHz
Radio Today
90.0 MHz Capital FM

90.4 MHz
Dhaka FM
91.6 MHz Peoples Radio
92.4 MHz
Radio Shadhin
97.6 MHz Bangladesh Betar
100.0 MHz BBC World Service
103.2 MHz Bangladesh Betar (Home Service)
Taken from a variety of sources such as:
Asiawaves
Notice anything odd? What about the fact that there are 7 stations spread out every 400 kHz between 88.0 and 90.4, two more below 93 MHz and then the rest of the whole FM band up to 108 MHz contains only 3 more stations.
The 400 kHz spacing is sensible (see the previous
Wireless Waffle
article on
the bandwidth required to transmit a stereo FM programme
), but why are they crammed down at the bottom end of the band? Here's a quick Wireless Waffle quiz. See if you can get the right answer.
Is it because:
Propagation at lower frequencies is better than at higher frequencies and thus the lower end of the FM band will yield marginally better coverage than the top of the band for the same power/antenna.
Like many countries (including the UK which only had access to 88.0 to 97.6 for a long time), the bottom of the band was opened up for broadcasting first, and the upper frequencies have only recently become available.
Buildings in Dhaka are built to a Government controlled specification which, ironically, has a resonant frequency at the top of the FM band, causing signals at this end of the band not to be able to penetrate inside them.
The majority of cars in Dhaka are imported from Japan which has an odd FM broadcasting band that runs from 76 to 90 MHz and thus the radios in those cars don't extend much above 90 MHz.
The transmitters used by FM stations in Dhaka are very old and work best at the lowest possible frequency, giving the highest output power and greatest efficiency.
So, which do you think it is?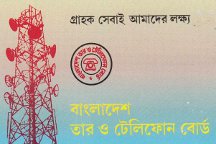 Well (a) is certainly true, though the difference in propagation is less than 20% between 88 and 108 MHz and is offset to some extent by the slightly better performance of receiving antennas at 108 compared to 88 MHz. As for (b), this is not true as the BBC service on 100 MHz has been on air for over 15 years and was one of the first FM stations in Dhaka. Answer (c) is a joke – have you seen the state of buildings in Dhaka?! Answer (d) could certainly be true as the Japanese FM band does run from 76 to 90 MHz. And finally (e) would be true of old transmitters were used, but most are modern and therefore don't suffer from this problem, which, as with (a) is pretty marginal anyhow.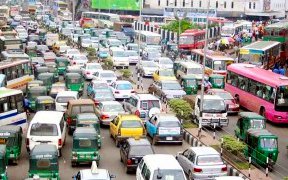 The real reason that stations in Dhaka are clustered on frequencies around and below 90 MHz is (d). Think about it... when you listen to FM radio the most? Yes, perhaps you listen at home, especially on your alarm clock and in the morning, but most listening is done whilst in the car. There's not much point being on a frequency that car radios can't tune into and so there is the highest demand for frequencies on or below 90 MHz. Some older analogue radios will tune slightly above this so 90.4 MHz and thereabouts is not bad either. At the time of launch of the BBC service on 100 MHz there were very few cars (or FM radios for that matter) in Dhaka and so the issue didn't manifest itself.
Did you guess right? Would you have guessed that the choice of FM frequencies was driven by car imports if it hadn't been suggested to you? We doubt it! A case of 'Freakonomics' that is perhaps best labelled 'Freakquencies'.
add comment
( 1297 views ) |
0 trackbacks
|
permalink
|





( 3 / 18807 )