Arqiva win UK Local TV multiplex licence

Monday 28 January, 2013, 12:22 -
Licensed
Posted by Administrator
In a shock decision, Ofcom today announced that
Arqiva are to run the UK's local television multiplex
. The winning company, called '
Comux
' has won the licence to operate the transmission network that will support local television services. Not speaking to
Wireless Waffle
, a spokesperson for Ofcom was overheard to think,
"We like Arqiva, oops, we mean Comux's proposal. After all, Arqiva transmit 'X-Factor' which brings us a lot of business in dealing with complaints: without Arqiva a lot of us would be out of a job. We also like the idea of supporting monopolistic companies that pay no corporation tax in the UK. We are hoping that Starbucks will bid in the 4G auction we are running at the moment and that Network Rail will bid to run a mobile network for trains (What? They already do? Since when?)"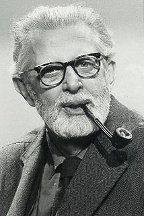 But wait, in their public justification for the award, Ofcom state (page 6 of the
account of decision
),
Arqiva is not an applicant for the licence...
So is Comux really Arqiva, that is the question. Well they certainly share the same postal address:
Arqiva
/Comux, Chalfont Grove, Chalfont St. Peter, Gerrards Cross SL9 8TW.
OK, it's not exactly conclusive but the fact that they share an office surely means there are opportunities for them to share a lot more too! Collusion is a very dirty word, almost as dirty as tax avoidance.
Either way, here's raising a glass at local television in the UK. Let's just hope they bring back Old Country with Jack Hargreaves. What? You mean he's already dead? Since when?
1 comment
( 2910 views ) |
0 trackbacks
|
permalink
|





( 3 / 918 )