5 Guiding Principles for WRC-15


This week in Geneva, the next in the series of ITU World Radiocommunication Conferences (WRC) begins. One of the most contentious items on the agenda at the 2015 WRC (
WRC-15
) is so called Agenda Item 1.1 (AI1.1). AI1.1 will address the identification of new bands for IMT-based mobile broadband services. Over the last 3 years, (since the last WRC) the amount of effort that has been put into estimating how much spectrum is required, identifying suitable bands, and conducting compatibility analyses to determine whether the use of these new bands are viable, is immense. And yet, the results remain inconclusive.
Against this backdrop, the GSMA, the industry body which represents mobile operators, is
eyeing four main frequency bands
to be identified for more IMT services. These include:
The UHF television band (470 - 694 MHz)
Spectrum at L-band (1350 - 1518 MHz)
An aeronautical radar band (2700 - 2900 MHz) and
The satellite C-Band (3400 - 4200 MHz)
But the bands proposed by the GSMA for IMT are not 'empty', they have incumbent users who are occupying and making economically viable use of the frequencies, although this situation changes from country to country. Some countries may be able to use some of the proposed bands but others may not. There is not a 'one size fits all' answer, and taking sweeping international decisions for whole regions of the world may not lead to the best outcome. Excessive harmonisation can lead to inefficiencies. Consider the forced allocation of spectrum to maritime services in countries such as Afghanistan, Chad, Hungary, Nepal or Paraguay which have no coastline which would leave bands unused and unusable. But national footnotes can be equally damaging if they are not well thought through.
Identifying more spectrum for IMT could even lead to bigger headaches for administrations in trying to refarm incumbent users and may not lead to a more vibrant and efficient mobile industry. Balancing the World's interests with those of each country is what the WRC and its national delegations should seek to achieve. The optimum outcome is a result which achieves both. In this respect,
Wireless Waffle
presents...
5 Guiding Principles for those attending WRC-15
PRINCIPLE 1
: Act in the national or regional interest
Ensure that the services are important to the development of your country are protected.
Determine which of these are needed to encourage social and economic growth.
Understand your national priorities - more spectrum for IMT or other services such as broadcasting, transport or government services.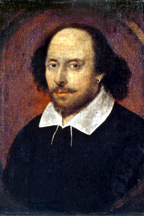 PRINCIPLE 2
: Don't be bullied into taking decisions
Question the motives of those making bold statements - are they acting in your interest or just their own?
Remember that the long-term needs of mobile operators are at best unclear or undefined, and may well be overstated.
Consider that "An empty vessel makes the loudest sound" - William Shakespeare
PRINCIPLE 3
: Make sure you see the bigger picture
Check all the facts that are presented - 81% of statistics are made-up.
Make sure you fully understand all sides of the argument - who stands to win and who stands to lose.
Understand the implications of any decisions you make - both today and longer-term.
PRINCIPLE 4
: Don't assume that more IMT spectrum means more government income
Many mobile operators no longer 'want' new spectrum as they have not used that which they already have.
4G (and 5G) spectrum are of no use in countries where data usage remains very low - in these countries 3G - in existing bands - is far more cost effective.
PRINCIPLE 5
: Work with your existing mobile operators to allow them to do their best
Work at licensing more of the already identified IMT spectrum.
Check that your operators are using their spectrum efficiently. If they're not, how can they demand more?
If every administration attending the conference followed these simple yet effective principles, the outcome of the WRC should be both fair and equitable to everyone.
Whatever the outcome is, let us at Wireless Waffle end by saying 'Bon Chance mes amies'!
add comment
( 253 views ) |
0 trackbacks
|
permalink
|





( 3.1 / 185 )