Oh, 3B

Wednesday 24 July, 2013, 07:44 -
Satellites
Posted by Administrator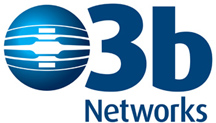 Satellite officionados will no doubt be aware of '
O3b
' but to the rest of the world, the
launch of their first four satellites
probably passed them by. O3b stands for 'other three billion' and is meant to highlight the plight of the significant proportion of the world's population who do not have access to high speed internet connections. O3b's role is to provide a 'backbone in the sky' which will allow places that are remote from terrestrial infrastructure to have high speed connections.
The idea is not that new. 20 years ago,
Teledesic
had much the same idea. The two networks share a lot of common features:
They both use Ka-band spectrum (around 18 and 28 GHz). At these frequencies, even small dishes have very narrow beams, requiring accurate pointing.
They both use low(er) orbits than the geostationary arc. The lower orbits reduce the time delay normally associated with satellite communications but require that the dishes are able to track the movement of the satellites.
They both have big-name backers. Microsoft was an investor in Teledesic. Google is an investor in O3b.
Unfortunately Teledesic's business model was usurped by delays in the launch of the system which led to terrestrial telecommunications quickly catching up and surpassing the capabilities of the satellite system. O3b on the other hand, is looking to offer connection speeds of up to 600 Mbps which is highly competitive in areas which do not yet have access to internet delivered via fibre. So is everything
hunky dory?
with O3b? Let's take a look...
Wireless Waffle
has discussed the
different bands used by satellites
before. Ka-Band is the band of choice for new broadband satellites as it's used less than the now almost saturated Ku-Band. The thing is that there are an increasing number of satellites using the band, the majority of which are in geostationary orbits. As the O3b satellites are in a medium earth orbit (MEO), and thus move through the sky when seen from the ground, it is quite feasible that they could end up positioned between a dish on the ground, and a geostationary satellite. In these cases, there is the potential for the O3b satellite to cause interference to the dish on the ground. As there are potentially millions of such dishes, ensuring that the O3b constellation is 'switched off' when it is in a position to cause such interference is an interesting technical challenge.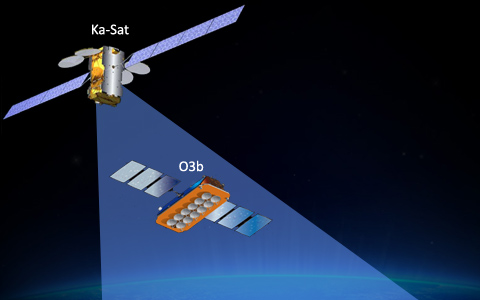 Then there's the issue that as the satellites appear to move in the sky, ground stations for O3b would require tracking dishes. Much development has been done to try and develop
dishes which can track the movement of satellites without the dish itself needing to move
. Such dishes would be ideal for use on trains, aircraft or cruise ships to circumvent the need for tracking dishes on moving vehicles. The same idea could be applied to ground stations that are fixed but satellites that move. However this is not the plan for O3b. The plan is to have traditional steerable satellite dishes which track the satellite through the sky. And as it takes time to move a dish around, two will be used with the second picking up a connection from a second satellite as the first dish loses its connection when the satellite passes over the horizon.
Two steerable dishes makes for a complex system and one which will require significant and regular maintenance costs, and maintenance by skilled engineers who are not (currently) likely to be present in large numbers in the kinds of areas that O3b wishes to serve. There is also the question of what happens when the service is handed over from one satellite to another. Such a hand-over could introduce a variable delay in the connection (technically, known as 'jitter'). One solution to this would be to have a buffer to stabilise the connection, but adding a buffer adds a delay and it is precisely to try and reduce delay that the satellites are in a lower orbit to start with. Oops!
Current Ka-band satellite services typically offer connection speeds of around 20 Mbps and use 65 or 80 cm dishes. Delivering 600 Mbps requires a bit more effort and as such the steerable dishes for O3b will each be 4.5 metres in size! At Ka-Band this means they will have a beamwidth of less than 0.2 of a degree, requiring highly accurate tracking. Not to mention the fact that 4.5 metre dishes are large and heavy and take up a lot of space. If you think about the intended market for O3b, which is rural area far from traditional infrastructure of any kind, running two, highly accurate, steerable 4.5 metre dishes is not the kind of technology which would easily blend in with the environment. And where do you get a power source to drive them with?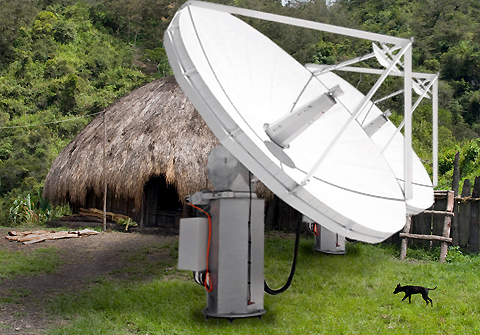 Putting these technical issues aside for a minute, there is then the question of speed to market. Many of the far flung places that O3b is looking to serve are already beginning to be connected via fibre, whether undersea or overland. Take the Pacific Islands, slowly but surely, these are being connected to the world via subsea fibre. Fiji, Guam and Hawaii have long had connections, but Norfolk Island, New Caledonia, Vanuatu, Wallis, Samoa and American Samoa are due to be connected via a project called
Hawaiki Cable
(though it's fair to say that a previous such projects known as SPIN did not materialise). Perhaps O3b has the upper hand here, then again if Hawaiki goes ahead, it will offer connection speeds nearly a thousand times faster than O3b.
Would you pour your hard earned money into O3b shares? Don't decide just yet as there's one other issue we need to talk about... the Van Allen belt. You may have heard of this. It's a region of space above the Earth which is full of particles charged by solar energy but trapped by the Earth's gravity. It is one of the more unfriendly space environments and the O3b satellites flying at just over 8000 km above the Earth will sit right in the middle of it. This gives them around 100 times the dose of radiation that a satellite in geostationary orbit would experience and as a result makes them more susceptible to radiation damage of various kinds. There are currently no commercial satellites (other than O3b) operating in the Van Allen belt.
Of course all these obstacles are worth the effort if the end services can be supplied more cheaply than competing technologies. O3b's pricing is not yet clear but it will have to compete with other Ka-band services such as Inmarsat's
Global Xpress
. This will give you a connection of up to 50 Mbps for prices purported to be around US$3000 per month. At rates of income in some countries, it would require an awful lot of users to club together to raise that kind of finance. It is therefore to be hoped that O3b can offer a service that is more cost effective. With the cost of the dishes alone likely to be at least US$50000, that seems rather unlikely.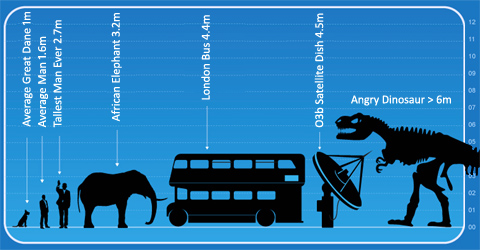 Perhaps a better description of O3b would be 'over 3m big'. Still, it looks as if their dishes will provide good protection against angry dinosaurs!
add comment
( 2435 views ) |
0 trackbacks
|
permalink
|





( 2.9 / 555 )
Who will pay to re-farm the radio amateurs?

Wednesday 12 June, 2013, 11:54 -
Amateur Radio
Posted by Administrator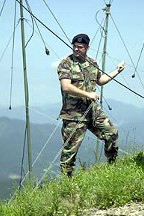 Ofcom have just opened a consultation on the
use of 2310 to 2450 and 3400 to 3475 MHz spectrum band by radio amateurs
. To cut a long story relatively short, the Ministry of Defence who are the current occupants and owners of these bands, have decided to release parts of them for new uses, most likely to be LTE mobile broadband networks. The MoD are releasing the spectrum from:
2350 – 2390 MHz; and
3410 – 3600 MHz.
Ofcom has conducted compatibility tests and determined that it would be unfeasible for radio amateurs to continue to use the bands once LTE networks are in place, as interference would be caused to the LTE base stations. As such, amateurs in the UK are set to lose the vast majority of the 3.4 GHz band, and have a big hole punched in the middle 2.3 GHz band. They are not the first to suffer in this respect and many other countries have, are, or will be releasing spectrum in these bands for commercial usage, thereby heavily restricting amateur use.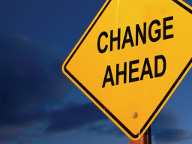 This would leave UK radio amateurs with a still reasonably healthy allocation at 2.3 GHz comprising 2310 – 2350 and 2390 – 2450 MHz, noting that the frequencies above 2400 MHz are shared with WiFi, Bluetooth and other licence exempt devices. At 3.4 GHz, the situation is much worse as the current allocation of 75 MHz, would be reduced to just 10 MHz from 3400 – 3410 MHz.
The Ofcom consultation document claims that there are only around 200 or so amateurs who are active in these bands and any economist will tell you that upsetting 200 people for the potential benefit of 60 million, no matter how important those 200 people are, is a no-brainer.
But the consultation is not really about the continued use of the bands which are being handed over to commercial users, it's more about whether radio amateurs should also be allowed to continue using the other parts of the band. The logic seems to go:
Once the released chunks of spectrum are given over to new users, any existing use (e.g. MoD, government and programme makers) which was previously in that band, will be concentrated in the remaining pieces of spectrum.
Whilst, at present, radio amateurs share nicely with existing users, once everyone is forced into less spectrum the potential for interference is commensurately greater.
Further, as radio amateurs can use high power transmitters, they may also cause interference to the commercial users in the adjacent spectrum.
As such, it would be easier all round, if the use of the whole of the 2.3 GHz and 3.4 GHz bands, and not just the released bits, were denied to radio amateurs.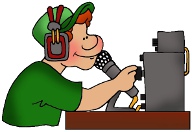 Graciously, Ofcom is not proposing such a draconian measure, but is instead suggesting that radio amateurs be given continued access to the remaining portions of the 2.3 and 3.4 GHz bands but with a reduced notice period of 3 months. The plan would be that if users experience interference from amateurs, Ofcom would terminate amateur use in a 3 month timeframe (instead of the more usual 1 year cut off period). This seems like an eminently reasonable and pragmatic proposal.
Activities such as this, where users are forced to give way to others is commonplace in the radio spectrum and has been termed 're-farming' as it is akin to a farmer changing the use of his land. Not long ago, Ofcom undertook a similar activity with radiomicrophone users, forcing them out of channel 69 and into channel 38 in the UHF television band to make way for LTE services at 800 MHz. The key difference here, though, is that Ofcom recognised that there was a cost associated with thousands of radiomicrophone users having to buy new equipment, and set up a scheme to fund the replacement of the equipment. The funds were paid for from the dues generated by the sale of the spectrum.
Moving out of the 2.3 and 3.4 GHz amateur bands will incur costs to many radio amateurs, not least those who operate television repeaters within the affected sections. It seems only fair, therefore, that Ofcom (or the MoD) should support radio amateurs by funding the necessary modifications to this equipment, and making the issue of new licences and frequencies as quick and easy as possible. Given how few users there are, this should not be a costly exercise, compared to the sums that will no doubt be raised when the spectrum is sold to commercial market players.
add comment
( 1177 views ) |
0 trackbacks
|
permalink
|





( 3 / 3084 )
Strewth! Aussie 700 MHz auction comes a guster!


The Aussie auction of 700 MHz spectrum (one of the first of it's kind in the world) has, on the one hand, left the Australian government a few cents short of a brass razoo but at the same time left operators paying big bikkies for the spectrum.
Wireless Waffle
has previously discussed who the
winner of the UK spectrum auction
actually was. Whilst the UK auction (and most others around the world) are for 800 MHz spectrum, the Australian auction is relatively unique in that it is for 700 MHz spectrum. The auction has left a third of the available 700 MHz unsold, which is not a good place to be as: (a) the spectrum is not being used, which is clearly inefficient, and (b) it means it will have to be re-auctioned, which means a bit more hard yakka for the Australian regulator ACMA.
The fact that spectrum could remain unsold had been predicted by some, as a result of having
set the reserve price too high
. So just how does the price paid in the Australian auction compare to that paid elsewhere? The table below sets out the prices paid for 800 MHz spectrum in Germany, France, Italy and the UK and compares this to the price paid for 700 MHz spectrum in Australia. The comparison made is on a 'price per MHz per population' basis and for fun, GDP (PPP) has been factored in to see whether this makes any odds. Prices are all converted to Euro.
Country
Band
Euro per MHz per pop
Euro per MHz per pop
(GDP adjusted)
Germany
800 MHz
0.73
0.68
France
800 MHz
0.69
0.71
Italy
800 MHz
0.83
0.98
United Kingdom
800 MHz
0.51
0.52
Australia
700 MHz
1.06
0.92
What does this tell us? Other than the fact that it demonstrates an ability of Wireless Waffle to do some simple maths, it shows that the price paid per MHz per person in Australia was almost 40% higher than the average of all these countries put together. Similarly, when scaled for GDP, the price paid is still 20% over the odds. The only more expensive spectrum was that sold in Italy and this is only because Italy's GDP per capita is somewhat smaller.
So why would operators down under be willing to shell out more moolah for spectrum than elsewhere? Perhaps the secret lies in the rapid population growth taking place. Just a few days ago, it was predicted that the
Australian population had reached 23 million
. But more importantly, the population is predicted to rise to 40 million in around 40 years time representing growth of around 1.5% per year. This is much faster than the population growth in other countries and means that in just 10 years time, the population of Australia will be 15% larger. If you do the price per person calculation now, the €1.06 becomes €0.92 and the €0.92 becomes €0.80. This puts the prices on a GDP adjusted basis just 5% ahead of average. In 15 years time the prices would be 5% below average. So over the life of the licence maybe these prices are not too high. Of course the population of other countries is growing too, and this would have to be factored in to any more detailed comparisons (such as a competent economist might make).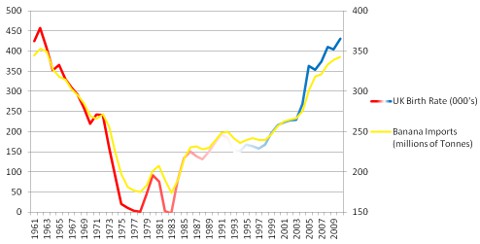 There are statistics to show that the number of bananas imported into the UK is closely correlated with the growth in population (as the above graph clearly demonstrates). It therefore follows, using Spock-strength logic, that there is a connection between bananas and the price differentials paid at auction for spectrum. Australia grows lots of bananas and it's population is rising, and lots was paid at auction.
Q.E.D.
as they used to say in ancient Rome.
What does this prove? Nothing at all, but having called the European Commission 'nuts' last month, the time was right to make another foodstuff related comment about a regulator somewhere or other. And so it seems (as so obviously can be deduced)
ACMA
is clearly bananas!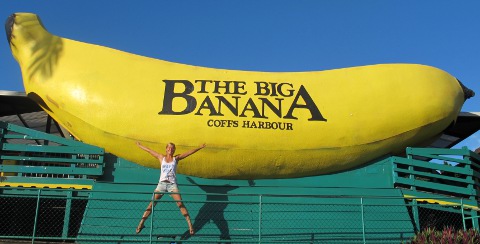 add comment
( 2819 views ) |
0 trackbacks
|
permalink
|





( 3 / 1219 )
Poll: What Should The Radio Spectrum Be Used For?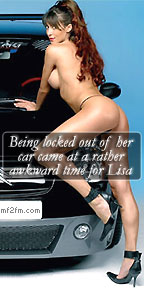 Over 5 years ago,
Wireless Waffle
reported on the fact that a UK radio
ham repeater was forced off air
to stop interference to licence-exempt 'wireless car unlocking keys' (and no excuses are necessary for re-using the rather fetching graphic one again). In this instance, because radio amateurs are secondary users of the band, and often regarded as second class citizens by regulatory authorities, it was the hams that had to find a solution. The fact that the
value of the spectrum used by radio hams
is generally rather large, yet they pay little or no licence fees, no doubt increases regulatory lethargy when it comes to lending a hand to deal with these kind of problems.
In the USA, however, the same situation has occurred, but instead of it being radio hams that caused the problem, it was the US military. And instead of it being wireless car keys being interfered with, it was wireless garage door openers. It seems that residents of Savannah (Georgia) have found their
wireless garage door openers have stopped operating
. The problem is caused by radio base stations at nearby military facilities which have begun operating in the frequency range 380 to 399.9 MHz, which has hitherto been a common band for wireless garage openers.
But unlike in the UK, the US military have stood their ground and said that it's tough luck for anyone who is affected as the spectrum is rightfully theirs. According to
US Government Accountability Office report GAO-06-172R
:
To address homeland defense needs and comply with government direction that agencies use the electromagnetic spectrum more efficiently, the Department of Defense (DOD) is deploying new Land Mobile Radios to military installations across the country. The new Land Mobile Radios operate in the same frequency range (380 to 399.9 MHz) as many unlicensed low-powered garage door openers, which have operated in this range for years. While DOD has been the authorized user of this spectrum range for several decades, their use of Land Mobile Radios between 380 and 399.9 MHz is relatively new. With DOD's deployment of the new radios and increased use of the 380-399.9 MHz range of spectrum, some users of garage door openers have experienced varying levels of inoperability that has been attributed to interference caused by the new radios. Nevertheless, because garage door openers operate as unlicensed devices, they must accept any interference from authorized spectrum users.
Yay! A big thumbs up for common sense, or at least from a spectrum management perspective that's what it is. But most legal cases use the '
reasonable person
' principal. This basically asks the question, 'What would a reasonable person regard as the correct solution?' So...
Is it reasonable that the military should be able to use radio spectrum that is rightfully theirs to defend the country, or is it more important to allow people to be able to open their garage doors without getting out of their cars?
In this case, the reasonable person (even if that person happened to be the owner of a wireless garage door opener) would probably cede that the military boys have a point.
Now ask the same question for radio hams...
Is it reasonable that radio hams should be able to use radio spectrum that is rightfully theirs to talk about radio stuff, or is it more important to allow people to be able to unlock their cars without putting their key into them?
The answer in this case is less clear. The reason for this is probably to do with the description of who is using the spectrum for what.
Most people would agree that 'defending the country' was of high value compared to general laziness in door opening practises. But 'talking about radio stuff', well that's a different case altogether. Of course radio hams do use their frequencies for emergency communications and organisations such as
Raynet
would no doubt argue that use of radio ham frequencies is not about 'talking about radio stuff' but is more about providing a 'national voluntary communications service provided for the community'. If every radio ham was a member of an organisation such as Raynet then perhaps this would hold some water, but listen to your local radio ham repeater (you can check out the
GB7OK and GB3OK repeaters
online). I'd call that 'talking about radio stuff', wouldn't you?
For a bit of fun, below is a poll. Which of the uses of the spectrum do you value most highly? Just select the ones that you think are the most valuable and click 'submit' and the results so far will be displayed to you.
add comment
( 2868 views ) |
0 trackbacks
|
permalink
|





( 3 / 2085 )