Adjø FM Radio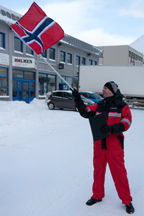 The Norwegian Communications Authority (
NKOM
) recently announced that FM radio is to be closed-down in Norway by the end of 2017. The closure will begin at the north of the country, and spread southwards. National broadcaster
NRK
will wave goodbye to FM radio first, followed by major commercial broadcasters. Some smaller, local broadcasters, will be allowed to continue broadcasting on FM but the rest will continue only on
DAB
or on other digital platforms (such as television or online).
The switch-over in Norway, follows a similar logic as that used by Ofcom in the UK (as
previously discussed
by
Wireless Waffle
). There are a number of specific criteria that the Norwegian government said had to be met for the switch-off to occur:
NRK's digital services have to have the same coverage as their FM service, and national commercial services need to cover 90% of the country.
There has to be an affordable solution for listening in cars.
At least 50% of listeners have to be listening to digital radio every day.
The regulator claims that these targets have been met but broadcaster claim that they haven't. The Norwegian Local Radio Association claims that only 19% of listeners use DAB and that other 'digital' listening is through other platforms. They also argue that an 'all digital Norway' would mean that any tourists driving from a neighbouring country who don't have a DAB radio would be unable to receive local traffic and weather information and that this could prove dangerous. Of course, if those tourists hired a car in Norway, presumably this problem would not occur.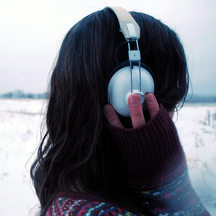 Broadcasters also fear that driving people away from FM onto, for example, online radio would open up a much wider world of competition from the likes of
Spotify
. In this respect, FM radio represents a way of limiting listener choice and reducing competition so it is perhaps no wonder that broadcasters are keen to ensure the longevity of the medium.
Norway was one of the first countries to complete the switch from analogue to digital television and is no doubt hoping that it's bold decision to close FM radio will give it similar kudos. However there were good reasons for a digital television switch-over, including the greater choice and higher quality recption that digital offered and, perhaps most importantly from the perspective of the regulator and government, the ability to free up some radio spectrum which could then be sold of to mobile operators for lots of money. Wireless Waffle estimates that the sale of the digital dividend spectrum in the auction that took place in 2013 raised around GBP75 million, which is not that much compared to the very large prices paid in other countries.
The FM band is a different proposition though, because other than for radio broadcasting, there are no other (harmonised) uses for the band. It could be used for mobile radio (e.g. walkie talkies) but there aren't any available that operate in that frequency range. It could be used to extend the aeronautical band (which begins at 108 MHz). It could be used for some, as yet uninvented wireless service. But unless neighbouring countries (and the local FM broadcasters in Norway who continue to use the band) also switch off their transmitters, the levels of interference from these stations would be too high to make the spectrum of any real value.
So what is the real benefit of switching to digital? For Norway, perhaps, a chance to be a trailblazer. For any other country, perhaps none at all.
add comment
( 131 views ) |
0 trackbacks
|
permalink
|





( 3 / 434 )